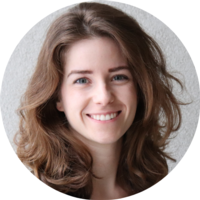 President, 2021-2023: Michelle Asbury
Michelle Asbury is a PhD candidate at the University of Toronto and The Hospital for Sick Children in Canada. She previously obtained her Honours BSc in Life Sciences and MSc in Nutritional Sciences from the University of Toronto. Working under the guidance of Dr. Deborah O'Connor, her current doctoral research focuses on characterizing the mother's milk microbiota and its relationship with gastrointestinal colonization of preterm infants during their initial hospitalization.
As President, Michelle's vision is to (1) provide more opportunities for trainees to connect with each other using virtual platforms, and (2) to provide training and ISRHML-sponsored opportunities for trainees to engage in effective science communication of human milk and lactation research.