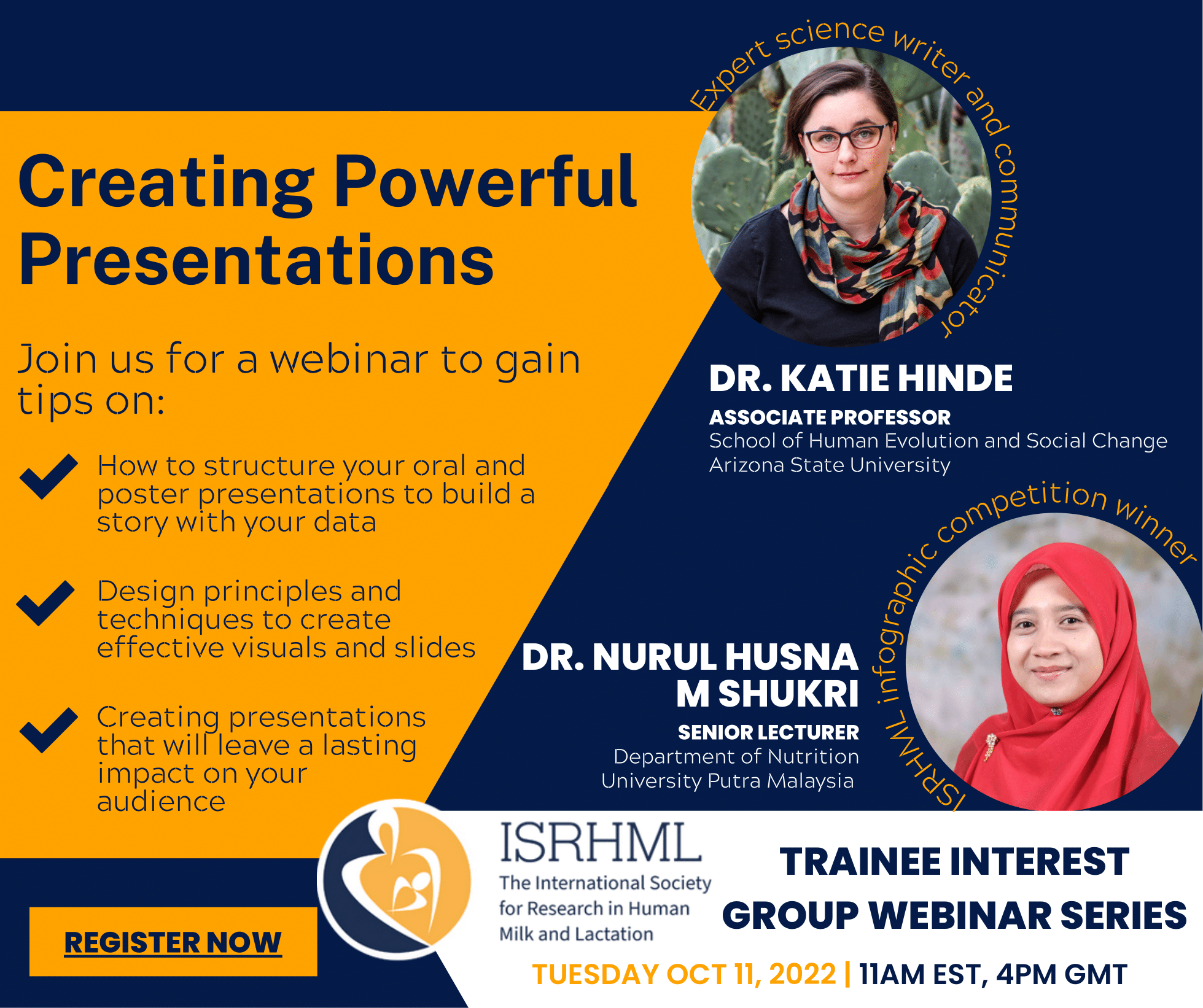 Click here to register!
Join us for a webinar to gain tips on: Creating Powerful Presentations
Creating presentations that will leave a lasting impact on your audience
How to structure your oral and poster presentations to build a story with your data
Design principles and techniques to create effective visuals and slides
Presented by:
Dr. Nurul Shukri is a senior lecturer at the Faculty of Medicine and Health Sciences, Universiti Putra Malaysia. Her research focused on mother-infant signalling, maternal mental health and infant nutrition. Nurul is the TIG Membership Chair for the Trainee Interest Group (TIG) of the ISRHML and won the 2021 ISRHML infographic competition. She has many experiences to share about effective presentations such as tips on visualization for scientific presentations.
Dr. Katie Hinde investigates the evolutionary ecology and behavioral biology of milk, mothers, and infants. Hinde received Early Career Achievement Awards from the American Society of Primatologists and the International Society for Research in Human Milk and Lactation and has been further recognized for her public outreach, knowledge translation, sustainability, and academic activism.