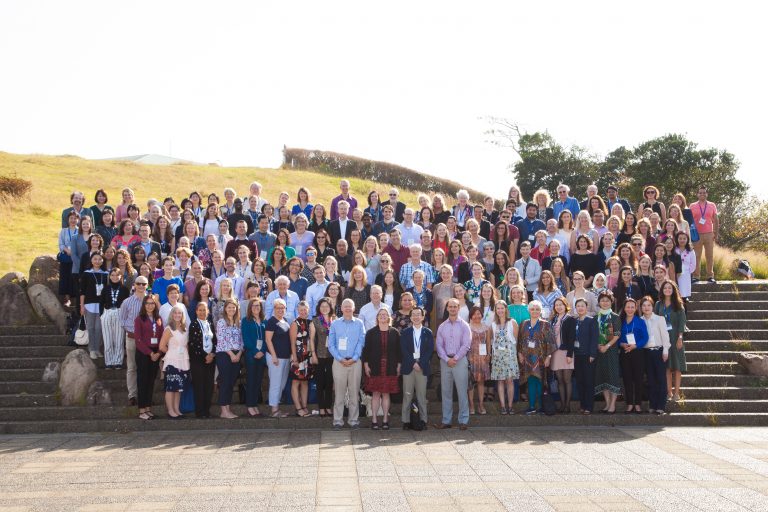 Group picture from the 2018 ISRHML conference in Kanagawa, Japan
Dear members and friends of the International Society for Research on Human Milk and Lactation (ISRHML),
It is a great joy to see the first issue of our new newsletter come out. Our newsletter aims at regularly sharing information and news among the ISRHML membership. Given that the consequences of the Covid pandemic have reduced our opportunities to meet face-to-face, the exchange by other means has become even more important. I express my sincere thanks to our new Communications Committee and the newsletter team for all the great ideas and work invested that have made this newsletter possible.
In spite of the Covid related challenges, ISRHML is flourishing and has become an even more active and stronger society. Since we could not realize our 20th conference in 2020 in Stockholm, the society held a virtual research workshop in mid 2020, led by María Carmen Collado and Yimin Chen. It offered one keynote presentation each day and many great abstract presentations. If you missed this workshop, you can still read the abstracts published in Frontiers of Pediatrics (accessible through our website). Covid also made us convert our biannual conference to a live online congress held in August 2021, chaired by Magnus Domellöf and myself. There we had the great pleasure to present the Macy Györgi Award to Olle Hernell, Umeå, Sweden, and the Ehrlich Koldovsky Award to Bridget Young, Rochester, New York, USA. The conference was a great success with excellent symposia and workshops, a very high attendance with more than 400 delegates, and a record financial profit of close to 50,000 US dollars that will support the many ongoing activities of our society. This positive experience fuels us with even more energy for the preparation of the 21st conference in 2022 led by Daniel Sellen and a strong team of our Canadian members. Details will be shared soon on our website and in the next edition of this newsletter.
In addition to our biannual global conferences, we have explored additional opportunities for regional activities in different parts of the world. In May 2019 we held a very successful regional research workshop in Beijing, hosted by Zhenghong Li, Ardythe Morrow and myself. We have also established an excellent regional webinar series in Europe (hosted by Magnus Domellöf and Melissa Theurich), the Americas (Mariana Colmenares Castano, María Carmen Collado), Africa (Richmond Aryeetey, Florence Nabwire), Western Pacific (Donna Geddes,  Alexandra George), Southeast Asia (Wei Wei Pang, Zhenghong Li, Nurul Husna), and plan to do so also in the Eastern Mediterranean (Daniel Sellen, Marija Djekic-Ivankovic). I am most grateful to the webinar hosts, the presenters and the attendees for making this such a great success. These regional webinars have also attracted many researchers in our field that have not yet been members, which has contributed to our continuous growth in membership from about 250 in 2017 to now about 330 ISRHML members from 42 countries all around the world. Currently we are exploring options for holding further regional training workshops or summer schools. Suggestions are most welcome!
We created a new Communications Committee (chaired by David Sela) that has moved this newsletter forward, and a Committee on Diversity, Equity and Inclusion within ISRHML that plans to start its work soon (led by Daniel Sellen). Past-President Sharon Donovan has done an outstanding job in chairing the new Strategy Plan Committee, which developed for the first time a structured forward-looking plan for ISRHML's future development and related actions, covering the time period of 2022 to 2026. 
Our Trainee Interest Group chaired by Michelle Asbury continues to be as active as ever with trainee mentorship webinars, Milk Minutes newsletters, trainee blog posts, Trainee Infographic Competitions, launched a Slack workspace for trainees to connect with each other, and numerous social media posts. The TIGers are a real strength of ISRHML that we are very proud of!
I am truly delighted that the Family Larsson Rosenquist Foundation (FLRF) and ISRHML agreed to continue the very successful Trainee Expansion Grant Support Programme for another five years. FLRF provides a generous donation of 1.5 Mio. US$ for grants and an added 250k US$ for the programme management. We agreed to aim at granting more of the larger Trainee Bridge Fund Grants (up to 100 k US$) and providing even more opportunity to new investigators from low and middle income countries. We have partnered with the Sigma Theta Tau International Honor Society of Nursing that will help us manage the programme and application process, with now one annual submission deadline in October of each year. In 2021, we received 20 applications. I thank Donna Geddes for her excellent leadership as the Trainee Expansion Program (TEP) President, and Kirsi Järvinen-Seppo for serving as Scientific Review Board chair. 
In view of the increasing activities of ISRHML, the Executive Committee decided to appoint a new association management provider that can offer added support. I express my sincere thanks to Global Management Partners and particularly to JoAnn Taie for the great partnership and excellent services that were of great help for ISRHML's growth and development. My warm welcome goes to our new partner Paragon Group with Loraine Lugasi and Lesley Jennings, who took over our office in mid-September 2021 and have mastered the considerable challenges of the transition quite well. Paragon is currently actively contributing to the preparation of our next conference, and they are preparing for a relaunch and update of our website planned before the end of this year. They will need all of you contributing by sharing news and updates for posting on the updated website. Please contact them and kindly provide your input!
The strength of ISRHML is the very active involvement of our members as volunteers. I wish to thank all of you for your strong support of your society, in particular the members of the Executive Committee and my fellow officers Nancy Hurst (Treasurer), David Sela (Secretary) and Dan Sellen (President Elect). In the beginning of 2022, we will elect three new members of the Executive Committee and our next Treasurer. If you can contribute to your society in one of these roles, please don't be shy and contact either Dan Sellen as the chair of the nomination committee, or our office at [email protected].
I very much look forward to seeing many of you face to face at our next international conference in 2022!
Sincerely yours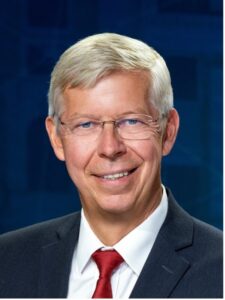 Berthold Koletzko
Else Kröner Senior Professor of Paediatrics, LMU University of Munich
ISRHML President
ISRHML Congress Highlights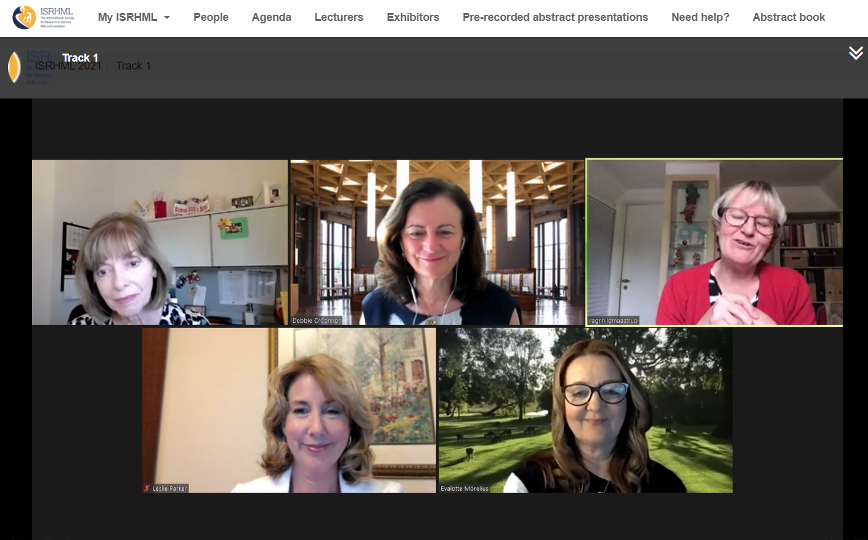 Although the conference was virtual, there were still many excellent sessions from the 2021 ISRHML conference with expert panels on a large variety of topics.
The 20th ISRHML conference was a success, with 408 registered delegates, 124 abstract presentations and 61 invited presentations. The sessions included pro and con debates as well as interactive workshops. We had very lively trainee networking events, we had a fantastic session on the trainee expansion programme that offers grants to young researchers and also a session indicating the enormous grant opportunities that are arising both with NIH and the Bill and Melinda Gates Foundation.
We even had a lecture from Nobel Prize winner Harald zur Hausen on the role of bovine milk and the potential protective role of breastfeeding with respect to human cancer. The Macy
Gyorgy award was given to Olle Hernell (left) and the Ehrlich Koldovsky award to Bridget Young (right).
The conference, which was originally planned as a live conference in Stockholm, Sweden, was arranged as a digital conference with live studio sessions from Umeå, Sweden. The digital platform allowed for very active interactions between presenters and participants. About half of the abstracts were orally presented, the rest were presented in the meeting platform. All abstracts will be published in Frontiers in Pediatrics. Several of the presentations will be published as mini reviews in Acta Paediatrica.
The organizers would like to take this opportunity to thank all those involved in making the conference such a success; the ISRHML officers, the ISRHML executive committee and office team, the Scientific Program Committee and the abstract reviewers. And of course all the presenters, chairs and all the delegates, as well as Stefan Wengelin in Commee, the conference organiser and the technical crew from Producenterna i Norrland. We are also very grateful to the sponsors and supporters who helped us put this meeting together: Acta Paediatrica, Arla Foods Ingredients, Bill and Melinda Gates Foundation, Family Larsson Rosenqvist Foundation, International Atomic Energy Agency, UN, Medela, Mjölkdroppen and Prolacta.

Spotlight on Nurul Husna M Shukri, PhD | Winner of the Trainee Infographic Competition 2021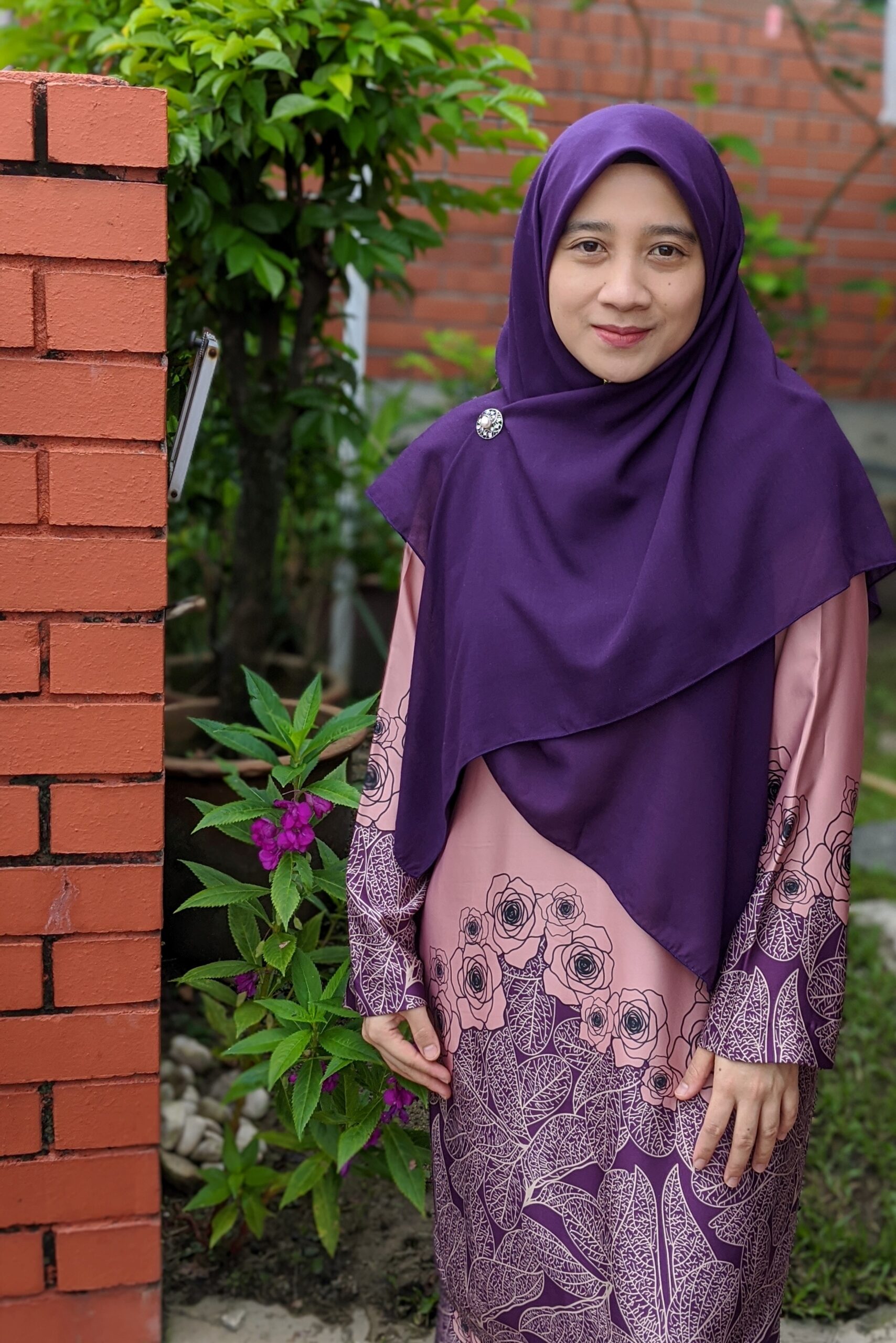 Department of Nutrition, University Putra Malaysia Membership & Recruitment Co-Chair, ISRHML Trainee Interest Group
Dr. Husna's work centers on psychological and physiological signalling between mothers and infants. During the pandemic, her research team has been looking at the impact of the COVID-19 pandemic on nursing practice, maternal emotions, and infant feeding behaviour. Her winning infographic highlighted how pandemic restrictions have affected maternity and neonatal care and services, as well as the maternal support systems more broadly. She shared preliminary findings from an online survey of around 1500 Malaysian mothers completed by her team. The survey showed that the pandemic has greatly affected young mothers and those from lower socioeconomic backgrounds, particularly in terms of their emotions and mental health. Many of these mothers also stated they needed more support with breastfeeding or newborn care. Stay tuned for Dr. Husna's paper on this important survey which will be published soon! Quote from Nurul: "It is crucial to be able to share and translate science across multiple platforms to maximise the public's benefit from such knowledge. Using an infographic, for example, is eye-catching and makes information more readable and understandable to the general population. It's also more easily shared across multiple online platforms and media, such as Blogs, Facebook and Twitter. Nowadays, I also have seen interesting educational short videos or animated data visualization on social media, including Tiktok! It's fascinating to see how people learn and teach science in so many different ways and with so much creativity!"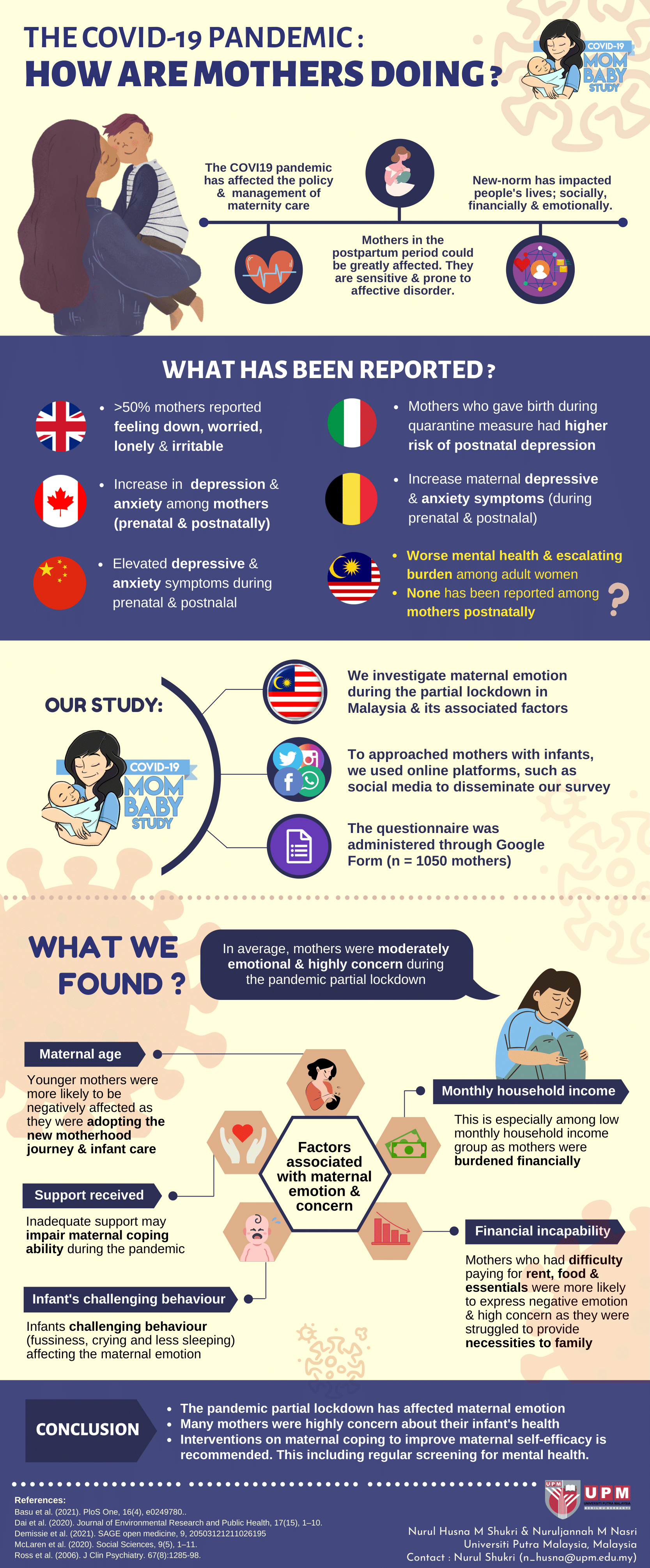 Save the Date | ISRHML 2022 Congress
Join ISRHML 2022 - The Biennial Congress of the International Society for Research in Human Milk and Lactation 24-28 October, 2022 Panama City, Panama
We look forward to welcoming you at the upcoming ISHRML Congress in October 2022.

Although virtual meetings have enabled us to stay in touch during the pandemic and reach remote corners of the world, nothing can replace the value of human interaction. We may have to be properly masked and distanced (all precautions to will be taken to ensure the safety of the participants), but we are extremely excited about the moment that we can all meet in person and smile under our masks together.

Keep an eye out for the congress website, which will be launched soon.

Sincerely,
Dan Sellen
ISRHML President Elect
ISRHML Leadership Approves 2022-2026 Strategy Plan
On December 22, 2021, the ISRHML Executive Committee approved the 2022-2026 Strategy Plan.  This represents the first time the society has articulated its Vision, Mission and Core Values.  These principles will help to guide future Goals and Objectives undertaken by the society to meet the needs of our members and partners and to advance research in human milk and lactation. These will be posted on the ISRHML website in the near future. We would like to acknowledge the enthusiastic work and dedication of the Strategic Planning Committee (Sharon Donovan [chair], Richmond Areetey, Michelle Asbury, Teresa Da Costa, Donna Geddes, Kim Michaelsen, Ryan Pace, Wei Wei Pang, Evette van Niekerk, Bridget Young, Berthold Koletzko [ex officio], and Daniel Sellen [ex officio]) over the past 9 months to bring the plan to fruition. We also thank JoAnn Taie for her input and all the ISRHML members who contributed to the process by participating focus groups and on-line surveys.
ISRHML Newsletter | Editorial Board
ISRHML Executive Committee
Shannon Kelleher, University of Massachusetts, Lowell, USA
Sarah Taylor, Medical University of South Carolina, Charleston, USA
David Sela, University of Massachusetts, Amherst, USA
Maria Carmen Collado, Instituto de Agroquímica y Tecnología de Alimentos, CSI
Wei Wei Pang, National University of Singapore
Sharon Perella, University of Western Australia
Magnus Domellöf, Umeå University, Umea, Sweden
Zhenghong (Carrie) Li, Peking Union Medcial College Hospital, Beijing, China
Diane Spatz, University of Pennsylvania School of Nursing/ CHOP, Philadelphia, USA
Like This Newsletter? Spread The Word: