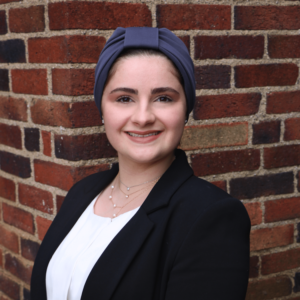 Noura El Habbal (USA), University of Michigan
Noura El Habbal received her Bachelor of Science in Nutrition and Dietetics from the American University of Beirut in 2016. She is a Registered Dietitian and has defended her dissertation titled "Early Life Exposures and Milk Composition Affect Offspring Outcomes" in February of 2022. She will receive her doctorate degree in Molecular and Biochemical Nutrition in April 2022 from the University of Michigan, Ann Arbor. Her interest in maternal and child health led her to pursue research focusing on early life exposures and health outcomes. Specifically, her doctoral research focuses on how maternal stress and obesity affect placental, fetal, and mammary gland physiology using mouse models. She also studies the association between human breast milk fatty acids and infant growth using a clinical dataset. Noura is very passionate about continuing her work on lactation and human milk research. During her free time, Noura enjoys baking, painting, doing puzzles, and chasing sunsets! Noura is excited to join the TIG committee as President-Elect and to 1) create more networking opportunities globally and 2) provide opportunities for collaborations and sharing human milk research ideas.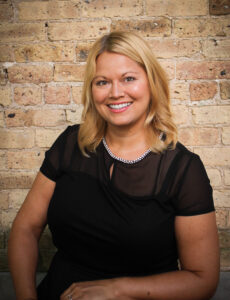 Kristin Elgersma (USA), University of Minnesota
Kristin Elgersma is a PhD candidate at the University of Minnesota School of Nursing, studying human milk feeding and direct breastfeeding for infants with congenital heart disease (CHD). She has previous masters and doctoral degrees in piano performance and worked in higher education for many years, but was inspired to make a career change after she had a child with CHD. Her experience trying (and failing) to directly breastfeed led her to investigate how human milk feeding and direct breastfeeding could be better supported for infants with CHD and their families. Aside from research, she has lived in many places around the United States, from Chicago to Idaho to LA to Honolulu! Somehow, she ended up moving from Hawaii to the frigid winters of Minnesota, where she lives with her husband and 4-year-old daughter.
Professional Development Coordinator
Miranda Loutet (Canada), University of Toronto and The Hospital for Sick Children
Miranda Loutet is a PhD student in Epidemiology at the University of Toronto's Dalla Lana School of Public Health and affiliated with The Hospital for Sick Children's Centre for Global Child Health. Her doctoral research aims to generate new evidence regarding the quantification and classification of breastfeeding patterns to improve methods of ascertainment of breastfeeding practices in large-scale surveys and studies of factors that influence breastfeeding practices and the effects on infant health outcomes. More specifically, her PhD thesis is nested within a prospective cohort study, Synbiotics for the Early Prevention of Severe Infections in Infants