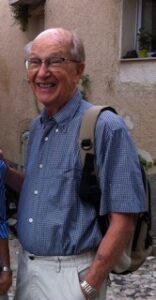 Lars-Åke Hanson – in memoriam​
Professor Lars-Åke Hanson, Gothenburg, Sweden passed away earlier this year 87 years old. He was known to all as Nenne and was one of the founders of ISRHML. Nenne worked during most of his career as professor of clinical immunology in Gothenburg. He was the first to set up care for children and adults with inborn errors of immunity in Sweden. Immunology was his great interest clinically and as a researcher. Those of us who had the privilege to work close to him and have him as a mentor remember him for his enthusiasm and never-failing optimism. A great scientist with over 400 scientific papers, many textbook chapters, and an eminent lecturer, but not least a close friend, mentor, and role model. He had a large international network and whenever one of his friends came to Gothenburg the doors to his and Monika's beautiful apartment in central Gothenburg were open for the guest. Those of us working with him in Gothenburg were also frequently invited for food and stimulating discussions.
In 1961, Nenne received his M.D. from the University of Gothenburg. The same year, he defended his Ph.D. thesis on his studies of human breast milk in an exploration of components that might be responsible in addition to nutrition for the baby's health and development He discovered IgA in breast milk, but also observed that it had some extra antigenicity that later was shown to be the secretory piece. IgA was at that time known as β2A, only later in 1964 to be named IgA. In 1962, during a sabbatical and further training at Rockefeller University in Henry Kunkel´s laboratory IgA deficiency was discovered accidently in serum by Nenne and a co-fellow. At that time case reports often contained the name or initials of the subject, and interestingly the two scrambled their initials not to be recognized as the authors of the report
In 1978, Nenne became the first Professor of Clinical Immunology in Sweden. His ambition to make practice of immunology brought him out in the world. Examples are collaboration with Pakistan and Costa Rica. Especially the ties to Costa Rica made him aware of the country's unique position in Latin America and Nenne was behind the nomination of President Oscar Arias' nomination to the Nobel's Peace Prize that Oscar Arias received 1987.
He also showed how breastfeeding protected newborns against infections, especially diarrhea and urinary tract infections and consequently considerably reduced morbidity and mortality. Nenne met with Pope John Paul II, appealed for and received papal pronunciation in support of breastfeeding.
Nenne's research gained him a large number of international and national prizes, among them Robert Koch Award in 1981, Anders Jahre´s Award 1988 and the Macy György Award 2004.
Anders Fasth Olle Hernell
Welcoming Dr. Jimi Francis
Margaret Butler, TIG Newsletter/Blog Editor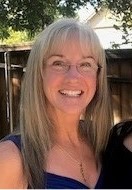 On behalf of the TIG Governing Committee, I would like to warmly welcome Dr. Jimi Francis as a TIG advisor!
Dr. Francis is an Assistant Professor in the Department of Kinesiology, University of Texas at San Antonio. Her research interests include maternal and infant health, particularly infant feeding, focusing on the physiology of milk transfer and composition of human milk. Dr. Francis is also an International Board-Certified Lactation Consultant providing direct service to families for more than 20 years. In her time away from the lab she enjoys playing with her grandchildren, sailing with friends, and dancing.
We are so excited to work with and learn from you during your time with the TIG Governing Committee!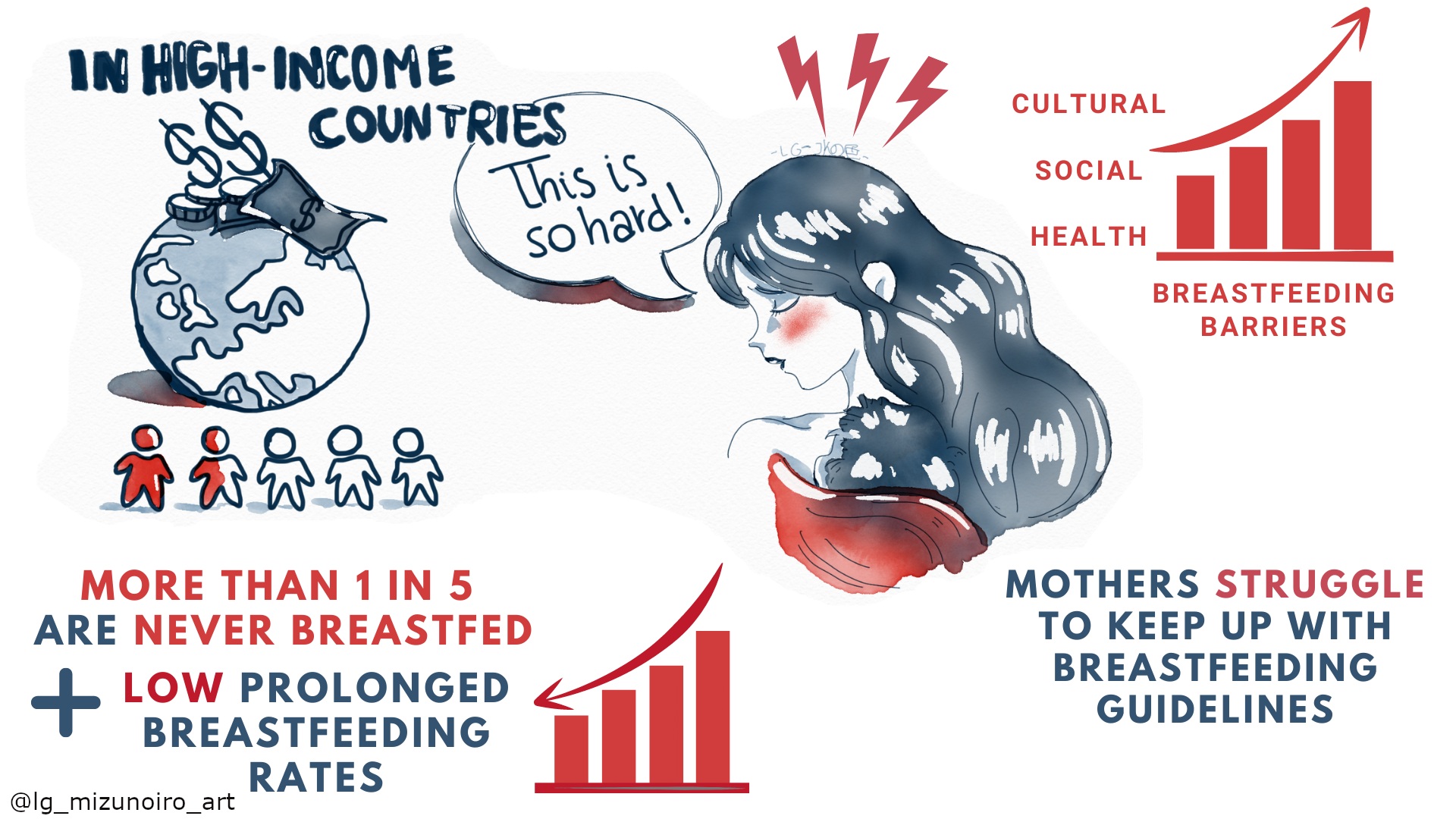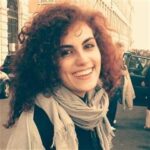 Thanks to ISRHML Trainee Dr. Laura Galante for submitting her artwork to the newsletter! 
With August 1-7 being World Breastfeeding Week and the month of August being recognized as National Breastfeeding Month in the US, we thought it timely to highlight one of Laura's pieces of art, a graphical summary of challenges faced by mothers.
Laura is currently a postdoctoral researcher studying the impact of the environment on milk composition and nursing behaviour.
Highlight human milk & lactation research by ISRHML member(s) in Nigeria
By Dr. Folake Samuel, Associate Professor, Department of Human Nutrition & Dietetics, University of Ibadan, Nigeria

Micronutrient deficiency persists among lactating and pregnant mothers in low- and middle-income countries (LMICs) like Nigeria. Generally, research in human milk and lactation is evolving in-country with a number of studies investigating macronutrients and micronutrients in human milk but there are very few studies conducting randomized control trials on the effect of supplementation on human milk and serum nutrient levels. The rigor involved in sample collection, storage and methodology and cost implication of sample analysis present a challenge, especially in the light of existing infrastructural deficits that limit research endeavors in LMICs.
Few studies have concentrated on elements like zinc, iron and iodine, but there remains a dearth in studies reporting selenium as well as the effect on supplementation in both human milk and serum in Nigeria. Research evidence supports that selenium is an essential micronutrient whose roles includes protection, maintenance of the body defense system and growth modulation.

Our current study brings together a team of scientists in the area of nutrition, pediatrics, chemical pathology, biostatistics and public health. Omobolaji Adewuyi, an ISRHML trainee and doctoral student at the University of Ibadan, Nigeria, is investigating the effects of multiple micronutrient supplementation (MMS) on human milk and serum selenium levels in Jos, Nigeria.
It is expected that this study will help to address the gap in knowledge in regards to micronutrient levels in human milk in Nigeria and the effect of MMS on both human milk and serum selenium levels. It should also provide insights in the dietary intake of selenium and its association with human milk and serum selenium levels.
Field work  for this study has been completed and findings from the study will be shared in scholarly meetings and journals in the nearest future, to contribute to the body of knowledge around micronutrient levels in human milk from a low and middle income setting. 
Trainee Expansion Program Experience
In spring of 2022, I had the pleasure to travel to Oregon State University to work with Dr. David Dallas and his team to learn about and explore variation among the collection of proteins in milk via liquid-chromatography mass spectrometry. This trip was supported by the generous Trainee Expansion Program (TEP) award from the International Society for Research in Human Milk and Lactation (ISRHML). As a trainee member of ISRHML, I believe sharing my experiences and connecting with other trainees about the TEP opportunity is one of the many ways that I can start to give back to ISRHML.
 I am a 4th year doctoral student at the University of Idaho studying the impact of collection and analytical methodologies on what we know about the variation in human milk components as well as associations between the human milk microbiome and infant growth. My doctoral advisors are Drs. Mark McGuire and Shelley McGuire and Janet Williams. I had just wrapped up collecting samples for a study evaluating compositional changes of milk both within a feed and over a day. I knew that taking a deeper look into the potential variation in proteins was on my list of analyses. So, when considering potential hosts for a TEP project, Dr. Dallas was at the top of my list. After pitching my idea to Drs. McGuire, Williams, and Dallas and receiving positive feedback from all of them, I started on the application. The biggest lesson I learned after starting the application was that you can never get started on the process too early! I found the TEP-focused Trainee Interest Group (TIG) webinars and sessions from ISRHML's 2020 virtual conference were incredibly helpful resources when it came to completing the application.
I was fortunate to have received a TEP award, so I arrived in Corvallis, OR, and spent the next 2 months with the Dallas lab. Both Dr. Dallas and postdoctoral fellow Dr. Bum-Jin Kim provided me with valuable mentorship and assistance while digging into the proteomics literature and practicing bench skills, to ultimately conducting the proteomics analysis on my study's milk samples. Beyond the lab work, we had a lab dinner; I explored the expansive campus; and visited some local spots in town. The combination of mentorship, research experience, and fun truly made this an unforgettable experience.
To trainees' applying for a TEP award this year, I can say without a doubt that the hard work is worth it. The opportunity to travel to and work in a different laboratory and institution for a few weeks has been invaluable to my training. If I could leave you with any advice, it would be to access the resources you uniquely have as an ISRHML trainee, keep applying if you don't get it the first time, work hard, and have fun!
I'd like to extend a heartfelt thank you to ISRHML, Dr. Dallas, and Dr. Kim. I look forward to applying these skills to my future career as a human milk researcher.
2022 TEP Grant Applications Are Now Open!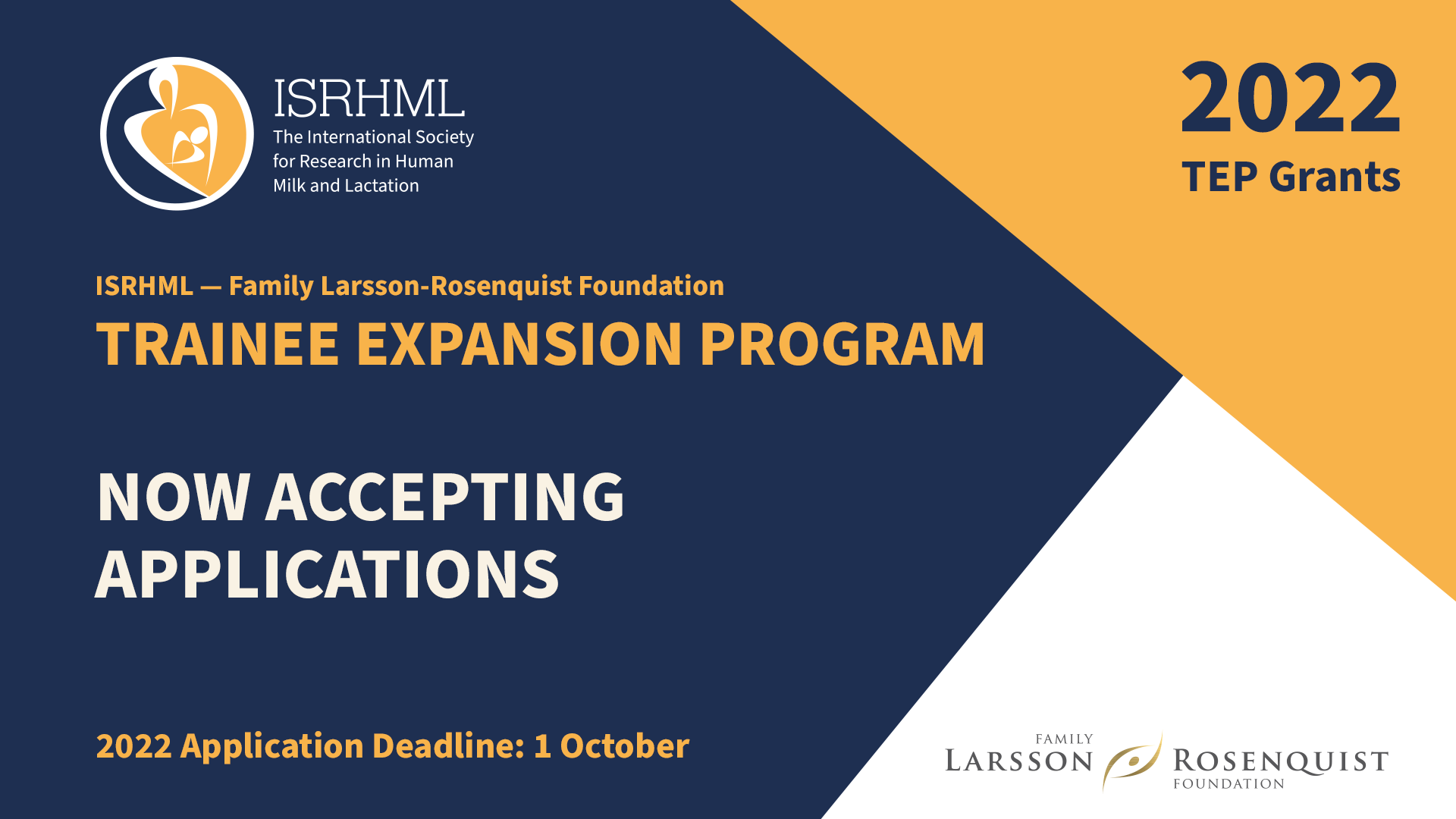 The International Society for Research in Human Milk and Lactation (ISRHML) and the Family Larsson-Rosenquist Foundation (FLRF) are delighted to announce applications for 2022 Trainee Expansion Program (TEP) grants are now open.

TEP grants support early career researchers and students interested in human milk and lactation. Two types of grants are available: 
Trainee Bridge Fund grants provide up to USD $100,000 over approximately 12 months to support a research project that will bring recipients collaboration and networking opportunities and lead to an independent position.
Trainee Travel Fund grants provide up to USD $10,000 over a period of up to three months so recipients can gain a new skill or acquire experience in a different setting.
The ISRHML – Family Larsson-Rosenquist Foundation Trainee Expansion Program (TEP) is an international professional development initiative offering a total of USD $1.25 million in grants over five years.

TEP launched in 2016. Following its success, ISRHML and FLRF recharged the program in 2021 for another USD $1.25 million for another five years.
You can meet previous TEP grant recipients and learn about their work here in the TEP Hall of Fame.
Does this sound like the perfect opportunity for you or someone you know to enter or advance a career in human milk and lactation? Find all the application details here on the ISRHML website!
ISRHML and FLRF welcome your questions at [email protected]. 

Please share the news with your networks – thank you and good luck!

Human Milk Feeding as a Complex System: Function, Change, Resilience
The 21st ISRHML conference, arranged by the International Society for Research in Human Milk and Lactation (ISRHML), will be held to share cutting-edge knowledge on Human Milk Feeding as a Complex System (Abstracts due online July 30, 2022). Key learning goals relevant to researchers, clinicians, practitioners, business innovators and research trainees include:
• Know the latest research findings in the field of human milk, lactation, and breastfeeding
• Tools to enhance training programs in disciplines related to human milk and breastfeeding
• Hear updates on strategic priorities and opportunities of leading research funding bodies
• Catch up on new methods and techniques in human milk and lactation research
• Share the latest information on avant-garde themes in this field, such as:
      o Impacts of COVID on research, policy, practice, and populations
      o New understandings of human milk composition
      o Innovative methodologies for equitable and rigorous breastmilk sample collection
      o breastfeeding policies, econometrics and women's rights
      o preterm and other vulnerable babies
      o diversity, inclusion, equity and representation in lactation research and practice
      o setting the research agendas for the future in a complex and uncertain world
The Conference will bring together professionals from research disciplines (such as anthropology, biochemistry, immunology, molecular biology, maternal and child health and nutrition, physiology, toxicology), health care professionals (such as medical doctors, nurses, midwives, dieticians, breastfeeding consultants), policymakers and commercial entities that promote, protect and support breastfeeding. Like previous meetings, we expect more than 400 attendees, dozens of keynote speakers, presenters, panelists, research, and clinical trainees, thought leaders, and change-makers from different regions of the world, to share knowledge and experience in the field of human milk, lactation, and breastfeeding. Formats will include Plenaries, Symposia, Panel discussions, Poster sessions, Networking events, Recognition awards, and Pre-conference workshops delivered with English and Spanish translations, in-person and online, and Continuing Medical Education is optional for practitioners.
We hope you will join us!
TIG President Letter - Milk Minutes Newsletter
Hello ISRHML members! I am pleased to share an update from the Trainee Interest Group (TIG) for this edition of the Milk Minutes newsletter.  
I first want to extend my gratitude to our outgoing TIG Governing Committee member, Sarah Turner, for all her hard work in making the Trainee Webinar Series such a success. I am excited to announce that our outgoing TIG Secretary, Alex Gogel, will be serving for another year on the committee as the Trainee Outreach Chair. Thank you both for your efforts and dedication to the TIG over the past 2 years! 
As we enter this next term, I am thrilled to welcome our new incoming TIG Governing Committee members, Dr. Kristin Elgersma (TIG Secretary), Miranda Loutet (TIG Professional Development Coordinator), and Dr. Noura El Habbal (TIG President-Elect), who took office on April 1st, 2022. I also want to formally introduce Margaret Butler as the TIG Newsletter & Blog Editor for this next year. I'm looking forward to working alongside each of you! Thank you as well to each of our TIG election candidates for being willing to serve on the TIG Governing Committee – I hope you will consider running again in future elections. 
As part of the ISRHML Strategic Planning Survey, our trainees overwhelmingly said they wanted more opportunities to network – and we heard you! The TIG Governing Committee has been working hard to provide more networking events for trainees to meet each other and other ISRHML experts. We recently hosted two virtual networking events, each with multiple event times to accommodate as many time zones as possible. The first event was hosted at the Virtual ISRHML Biennial Conference 2021 where potential Trainee Expansion Program (TEP) hosts and ISRHML leaders were invited to meet with trainees. Thank you to Drs. Lars Bode, Maria Carmen Collado, Thomas Hale, Elizabeth Johnson, Berthold Koletzko, Daniel Sellen, Sarah Taylor, and Janet Williams for taking the time to meet with us! In February, we hosted a second networking event, the TIG Open House, for trainees to meet the current and past TIG Governing Committee members and learn more about getting involved with ISRHML. Thank you to our past TIG Governing Committee members, Drs. Laura Galante, Ezgi Özcan, Sarah Reyes, Melissa Theurich, and Janet Williams for joining us! You can visit the ISRHML website to learn more about the TEP awards and the TIG Governing Committee. Stay tuned for more TIG networking events in the future! 
The TIG has continued to host our regular Trainee Webinar Series organized by Sarah Turner and Miranda Loutet. The most recent webinar, "Decolonizing Human Milk Feeding Research and Practice in the United States", took place in January with Dr. Kimarie Bugg, the President and CEO of Reaching Our Sisters Everywhere (ROSE). If you want to catch up on this webinar, or other past webinars, be sure to visit the members only section of the ISRHML website where you can watch the video recordings (member login required). 
Our TIG Social Media & Communications Chair, Nina Juntereal, has also been working hard to highlight #ISRHMLTrainee accomplishments and emerging research on our ISRHML social media platforms. If you have any news you would like ISRHML to share, please let us know! We also follow our trainees' Google Scholar profiles to help showcase their work. We encourage you to make a Google Scholar profile and let us know, if you haven't done so already.  
If you are interested in getting involved with the TIG, you can fill out this form and one of our TIG Governing Committee members will get in contact with you. Please don't hesitate to reach out to us at [email protected] if you have any questions. 
Lastly, don't forget to renew your membership – it expired on March 31st and we would love for you to continue being a part of the ISRHML community! 
Best wishes,
Michelle Asbury
ISRHML TIG President
ISRHML Newsletter | Editorial Board
Like This Newsletter? Spread The Word: