Bacteria in Human Milk: Do They Really Make a Difference?
August 2, 2021 @ 8:00 am

-

5:00 pm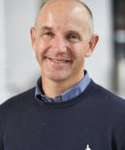 Clinical microbiologist & Professor of Microbiology in the School of Biomedical Sciences at the University of Western Australia. Holds an honorary appointment at the University of Cape Town.
Bacteria in Human Milk: Do They Really Make a Difference?
We studied the human milk (HM) metabolome and microbiome in women participating in a South African birth cohort, the Drakenstein Child Health Study. A subset of women (45/519, 8.7%) had low HM lactose (>2SD below mean). Low lactose was associated with shorter exclusive breastfeeding duration (28 vs 55 days) and poor infant growth during exclusive breastfeeding. Metabolomic profiling of low-lactose HM revealed an increase in metabolites associated with microbial carbohydrate metabolism. 16S rRNA amplicon sequencing showed that HM samples with low lactose had significantly higher median relative abundance of Staphylococcus species compared with normal lactose HM (19% vs 5%) and increased bacterial load. Further, S. aureus was isolated from 73% of HM samples with low lactose compared with 20% of samples with normal milk lactose. Growth of S. aureus in vitro was inhibited by typical concentrations of lactose found in HM. Low lactose in HM may be permissive for the growth of S. aureus and contribute to poorer lactational outcomes.
Click here for the webinar flyer
12:00 AM EDT (August 2) / 6:00 AM CEST / 12:00 PM AWST on August 3